FAQ Manager plugin comes with built-in and useful FAQ widgets. So you can easily display your FAQ contents in widget areas.
01: FAQ Category Widget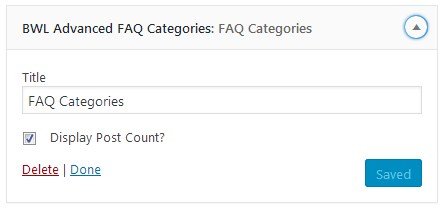 02:FAQ Topic Widget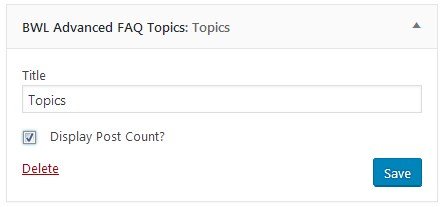 03: FAQ Top Voted Widget
04: FAQ Random Widget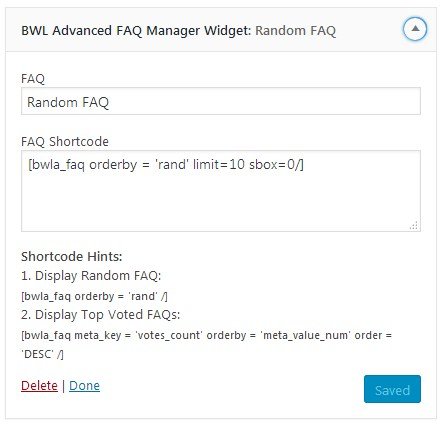 Topic 2
You can use the following class references to customize the FAQ layout and it's other components like Accordion container, label, content, search box as well as the external FAQ submission form.
01. Accordion Container:
.baf-faq-container{}
02. Accordion Label:
.baf-faq-container label{}
03. Accordion Content: 
.baf-faq-container .baf_content{}
04. Accordion Search Box: 
.bwl-faq-search-panel{}
05. Accordion External Form:
.bwl-faq-search-panel{}
---